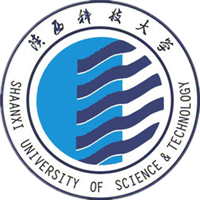 Fully Funded Masters Scholarship is available for march intake 2018
Location Xi'an Shaanxi
👉 Scholarship coverage:
✅ Tuition +accommodation + stipend 1000-1500/month

👉 Chemical Engineering
👉 Physical Chemistry
👉 Organic Chemistry
👉 Inorganic Chemistry
👉 Applied Chemistry
👉 Polymer Chemistry & Physics
👉 Chemical Technology
👉 Accounting
👉 Management
👉 Tourism Management
👉 Business Administration
👉 Software Engineering
👉 Engineering Thermo Physics
👉 Power Electronics & Power Drives
👉 Computer Application Technology (CAT)
👉 Control Science & Engineering
👉 Power Engineering & Engineering Thermo Physics
👉 Material Processing Engineering
👉 Mechanical & Electronic Engineering
👉Mechanical Design & Theory
👉 Mechanical Manufacture & Automation
👉 Biochemical Engineering
👉 Sugar Engineering
👉 Fermentation Engineering
👉 Food Science & Engineering
👉 Environment Engineering
👉 Environment Science
👉 Environment Science & Engineering
👉 Materials Science & Engineering
👉 Material Processing Engineering
👉 Materialogy
👉 Materials Physics & Chemistry
👉 The Light Industry Technology & Engineering
👉 Leather Chemistry & Engineering
👉 Pulp & Paper Engineering
service fees
Application fee:-  5000 ETB
*Application fee in advance with the documents
*Agent fee:- 50,000 Etb
After jw202 and admission received.
common fees( after arrival in china)
residence permit- 800rmb
health insurance – 400-800 rmb
medical check- 300-450 rmb
books- not fixed
 Ethioscholars Online Application System allows applicants to directly apply for degree & non-degree programs to China's universities. To complete the online application process, you need to follow the instructions below.
1 .Click on the "apply now" button and complete the application form.
2. Upload Required Application materials
Please upload photocopies of required application materials according to the university's admissions criteria.
All the materials should be MS-Word (.doc, .docx), Adobe PDF (.pdf) documents, image files (.gif, .jpg, .png), or compression files (.rar).
3. Pay the application fee
Once you complete the application form and upload your documents you will receive a confirmation letter from ethioscholars advisors within the following 2 days and you need to pay the application fee in the following 7 days to start the process.
Once you've submitted your application and pay the application fee, Ethioscholars will apply to the university you chose and follow the process on behalf of you. Please wait 2-4 weeks for the university to process your application. Once the university has made a decision, Ethioscholars will notify you by email.
ADMISSION NOTICE  &  JW VISA APPLICATION MAILING
Once the university made decision and release out the admission notice and jw visa application form, ethioscholars will send you the photocopy of the documents by email. When you pay the service fee, ethioscholars will post your original documents  to your residence address in the following 5 days.